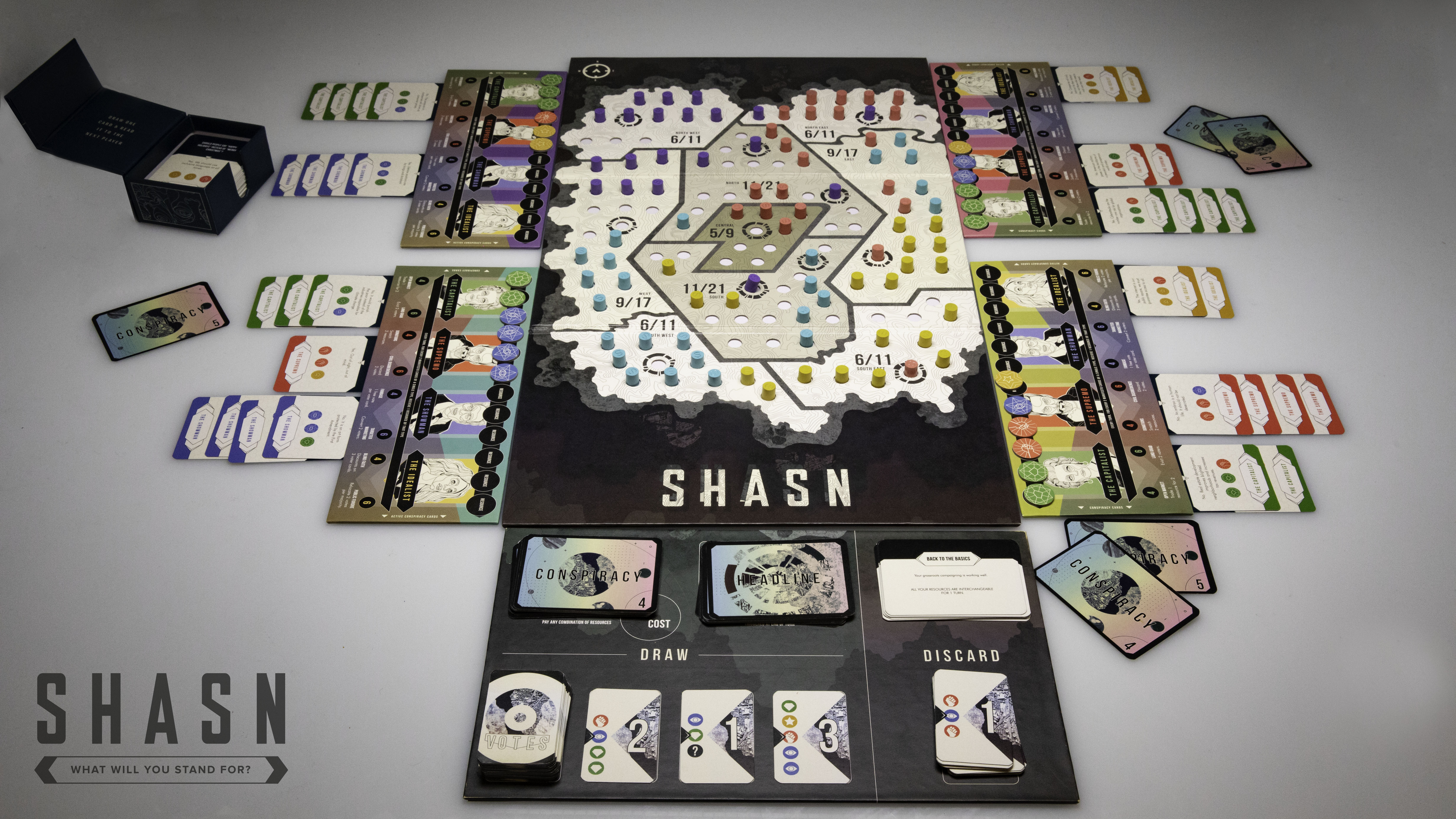 Shasn
Offical site
About the Game
SHASN is a competitive political strategy game about the cost and consequences of power. Every player assumes the role of a politician in the middle of a high-octane election campaign. With democracy itself at stake, players compete to bring alive their own vision of the world. As politicians, they have to take stands on tough political and ethical questions, which shape their in-game political ideologies and earn them various resources. These resources are spent on influencing voters and hatching conspiracies to hinder opponents. Players deploy their voters to build their influence in various zones and capture them.
SHASN is a faithful simulation of realpolitik that puts players in the shoes of politicians, in an attempt to demystify how they think, what guides their decisions, and how they interact with our democratic processes.
SHASN draws heavily from the works of documentary filmmakers around the world. The game, originally a followup to the critically acclaimed 'An Insignificant Man', is also rooted in the themes shared by documentaries such as 'Our Brand Is Crisis', 'This Revolution Will Not Be Televised' and, 'Fahrenheit 11/9'. For the gameplay experience and design of SHASN, we tried to emulate the mood and complexity of games such as 'Twilight Struggle', 'Civilizations', 'Axis and Allies' and, 'Diplomacy' with more contemporary mechanics and insights.
'Hamilton: An American Musical' is also a major inspiration for SHASN, which serves as a benchmark for how entertaining and consumable a political media piece can be, which at its heart, seeks to inform and enlighten.
The Team:
A Memesys x Gadfly Production
Created by: Zain Memon
Visual Designer: Soumik Lahiri
Game Designers: Nidhi Shetty, Aayush Asthana, Mayuresh Paradkar, Amaan Shaikh
Product Designer: Janvi Ghatalia